wendyboey95@gmail.com
:)
Sorry but I do not entertain trades, just want to clear my wardrobe asap! Its falling apart! ^^
My Feedback Link ==> http://momopeachgal.livejournal.com/2227.html (+23)
1) BRAND NEW SWIVELLE Avante Toga SORBET PINK - $13 Mailed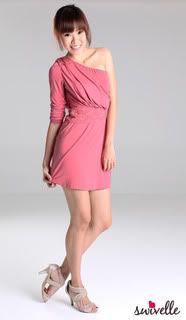 (
more Sales Under Cut!
Collapse
)
For fast replies, please email me at


Anyone who comments can get a $1 off the total bill :)

Question 1: Tops or Dress?
Question 2: Favorite Color?
Question 3: V Neck or Round neck?
Question 4: Best loved Material (eg, Satin, chiffon, lycra, linen etc)

Thank you for ur time! (:
Hi ladies, I have came up with a survey on what kind of clothes do you girls like. So do complete this mini survey so that I can know more about you girls! All are welcome to comment :)
Want to be kept updated of new items especially from AE or BC? Join our mailing list!

Leave a comment using the following format:

Subject: Mailing List
Name / Livejournal Nick:
Email Address:
EMAIL wendyboey95@gmail.com for fast deals :)
My Feedback Link ==> http://momopeachgal.livejournal.com/2227.html (+23)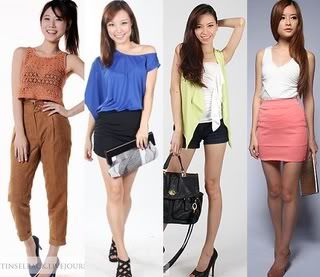 1) BRAND NEW TTR Suede Paperbag Cigar Pants in Camel Size S and M - $22 Mailed - NO TRADES


2) BRAND NEW LOVE BONITO Nykeetha Dress in COBALT - $19 Mailed - NO TRADES NO NEGO
3) BRAND NEW CWC Side Ruffle Top in WHITE - $15 Mailed - NO TRADES -- SOLD!
4) BRAND NEW AE Bandage Skirt PINK - $15 Mailed - NO TRADES
(
Read more...
Collapse
)